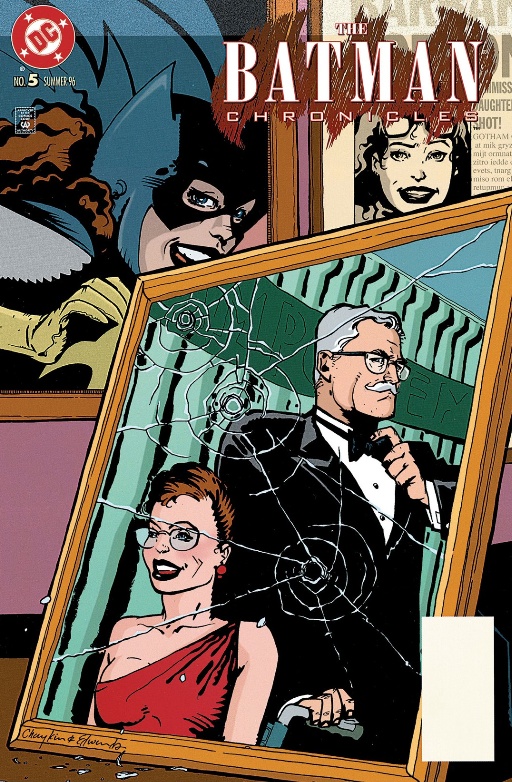 I'm a huge fan of Gail Simone's Batgirl, a series in DC Comic's New 52 reboot; I was heartbroken when I learned she was stepping down as writer. She breathed life into the character, giving her a nuanced personality, with hopes, fears, relationship problems, family issues (to put it mildly) – and she wasn't perfect. In other words, Gail Simone made Barbara Gordon relatable, a very average person doing extraordinary things, and that is something I treasure in comics. While I'm not a new fan of Batman, and have read some Batgirl comics in the past, Simone's New 52 run is the first time I really delved into the character.
Simone started writing for the hero in Birds of Prey, where Barbara was known as Oracle – a persona she embodied after being shot and paralyzed by The Joker in the last comic I reviewed, The Killing Joke. That review was the start of my journey in exploring this character, and I've grown to love what she stands for. Oracle is disabled, but she's not a trope. She is everything she was as Batgirl – smart, powerful, and resilient – but she had to redefine herself because of her disability. She couldn't go out and fight criminals like she once did, but by using the skills she already had, she created a new, fulfilling life for herself.
When the New 52 reboot was announced, readers learned that Barbara Gordon would be "cured"; she would be back to her spandex and crime-fighting ways. Oracle, a character many had grown to love, was gone; she was once again Batgirl, stripped of her disability. This upset many readers, and Gail Simone was initially against the change herself. Then why was this icon for disabled comic fans taken from us? There is an interview with Gail you can read by clicking here that explains the decision, but I understand why fans continue to be upset over this. However, I think it's important to remember that the decision was ultimately in DC's hands, and Ms. Simone continues to create diverse characters (including other disabled individuals) that grace the pages of mainstream comics. That last fact is one reason why I remain an ardent fan of her work.
Since my obsession with Batgirl and Oracle has grown over time, and considering the focus of this blog, I thought it would be important for me to review crucial moments in the hero's story. I want to make this a regular thing for The Geeky Gimp – a series, if you will. Sure, I'll review other comic titles as well, but my passion lies here, with Barbara and Oracle and Batgirl. I suppose you could say I started the series already, with my review of The Killing Joke, but I feel icky beginning there. That comic was well done, from a purely artistic level, but it's a painful read for me. It disturbed me. That isn't how I want to introduce this character I love. … Read more…