I was excited for a new, free Pokémon game – until I realized it wasn't accessible.
I don't begrudge anyone their fun with Pokémon Go. It's a good way to get folks out and around in their community if they have the ability to do so. Seeing strangers bond over a shared interest is fantastic. Some have said it helps with their mental and emotional well-being. But developers are ignoring a significant portion of gamers – disabled people. Inaccessible games are nothing new (listen to me talk about it), but we can't accept the status quo when it increasingly and continually marginalizes us.
So, what makes Pokémon Go not accessible for me and other disabled users?
While I have the ability to leave my house, it is difficult to navigate the community in a wheelchair. Cracked concrete, lack of curb cuts and sidewalks, stairs, steep hills, dirt roads, rocky roads, sand – it's all here, and it's all an obstacle or completely impassable. I can't get to that hotspot on the beach or on a hill. I can't drive, and rely on others for transportation – meaning I don't get out much. I can't go out at all on my own. I can't carry my phone and use it independently outdoors, unless there is a table – and those things don't grow on trees. I can't hold the phone up to take a picture or look at what I'm doing. Add in anxiety and chronic pain, and it's a mess.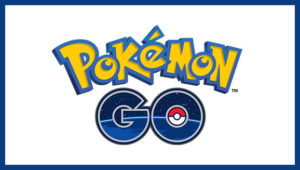 I've caught a total of two Pokémon; one at home, and one at a restaurant. I haven't left my house in five days, and I used the only incense available. There were no recent Pokemon sightings around here since then. While many folks can walk around to up their XP, incubate eggs, and go to gyms, I'm sitting here feeling like a nerd outsider.
Of course, my individual access needs are not the only problem. There are articles out there about the developers' silence on accessibility, about lack of VoiceOver access for blind users, and a heap of other concerns. This isn't an isolated incident.
How can developers at Niantic meet these access needs? As with all accessibility, one size doesn't fit all. Disabled gamers have myriad needs and different ways of playing/modifying their gaming experience. But start with something like free incense, allowing your character to virtually travel, and allowing VoiceOver access. What about in-game tutorials and text-to-speech? The only way we'll get changes is if developers work with us.
Making games accessible for more people needs to start at the beginning, not as an afterthought. It starts at home, where we teach our children about disability, or where we do not harm disabled children through exclusion or oppression. It starts through education and empowering disabled children to design and develop their own gadgets or games. And it starts by collaborating with disabled individuals in all areas of technology, from programmers to play-testers.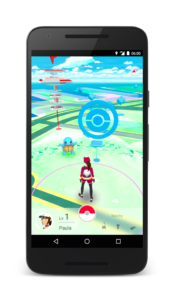 Some may say "it's only a game" – but those saying that probably have the abilities needed to play. Yeah, it's "only a game," like that restaurant with stairs is "only a place to eat," or that doctor's office without accessible exam tables is "only a place to better your health." Disabled people face ableism and access barriers all the time; when our methods of fun and relaxation are also blocked, it's a hard pill to swallow.
We can't dismiss topics like accessible gaming as frivolous, or detracting from "real issues." The means by which disabled individuals access cultural trends or activities is crucial to disability justice. Housing, medical care, physical care, and access to voting and food are extremely important topics. But so is access to entertainment. To suggest otherwise is to make us the Other, as though we don't deserve to have fun because we are disabled; as long as we can eat, sleep, and breathe, that should be enough.
We are part of society – screw "disability inclusion," because we are already here. One thing we need, as a worldwide community, is to dismantle how we view disability, accessibility, and technology. We also have to look at this from an intersectional lens; class, race, ethnicity, and gender all factor into technological and gaming accessibility.
Here's hoping the developers of Pokémon Go take notice and join the disabled community in a conversation about accessibility. We gotta catch 'em all, too, right?