Finding shoes that work on my feet is a trial, for several reasons. Muscular Dystrophy makes my ankles contract and curve inward; this shape also makes my ankle bone protrude, leaving the sides of my feet extremely sensitive. And because they arch so heavily, they're smaller than average, meaning I wear child-size shoes. Imagine me, age 33, trying to find sandals in the kid's section that aren't bedazzled with Frozen characters or excessive bows. But that isn't the only trouble; my sensitivity issues mean I can't slide my foot into most shoes – so sneakers and boots are out, and anything with a heel is impossible.
If a shoe is pliable, like the canvas on Converse high-tops, I can usually wiggle my feet in there. But as my disability continues to change my body, even that is getting difficult. Right now, I'm mostly stuck with slippers and ballet flats; that works for lounging around the house, but sometimes I want to be more fashionable. Or if it's 95 degrees outside, I want to let my toes breathe with sandals.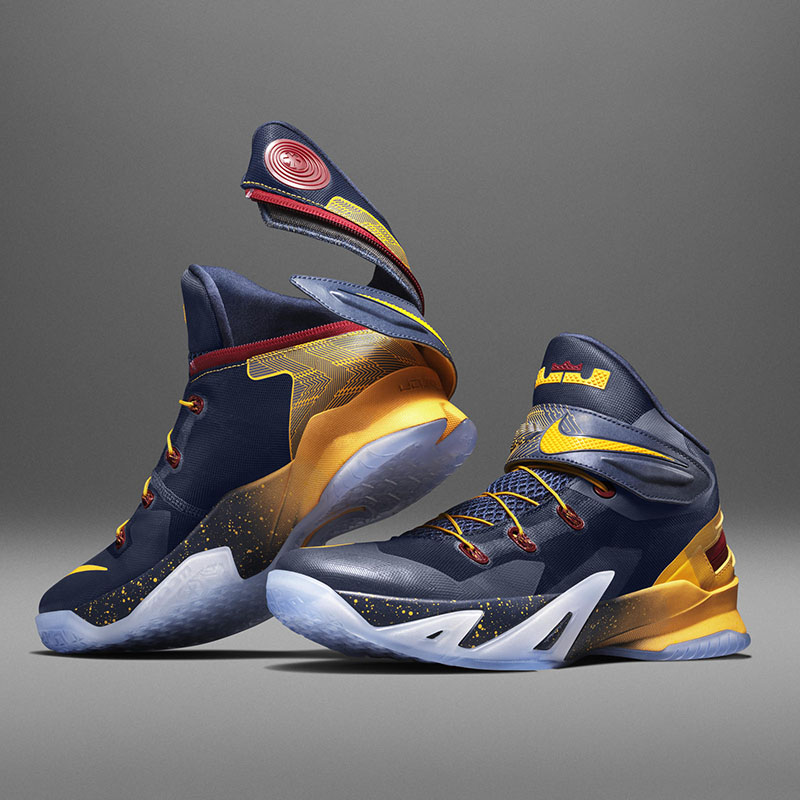 The fashion industry rarely considers disabled people, and when they do, it's often for a short period to prove how "forward-thinking" their brand is. Or designers will make a line of accessible footwear, but charge exorbitant amounts of cash to rock the look. Society tells us disabled people aren't meant to be stylish by pricing us out of the designs intended to work for us, or by leaving us out of the fashion industry altogether.
But this isn't just an issue of fashion – it's one of necessity and comfort. People need to wear shoes or something to cover their feet as they walk, sit, and go out into the world. In winter, I wear extra-duty slippers and socks, and insert hand-warmers in between the fabric; traditional snow boots are too cumbersome.
Growing up, I wanted to be a fashion designer, and would sketch out looks that I knew would be accessible to me – shoes I could wear over my braces, shoes with delicate straps that mirrored the curvature of my ankle. As I child, I didn't think my designs were realistic or something that was needed, but I had fun with it. As an adult, I realize how important those sketches were to my identity as a disabled girl; back then, I brought accessible fashion into existence through pencil drawings and crayons. Why can't shoe designers, whether they are disabled or abled, do that now?
What disabled people need is accessible, affordable, everyday wear. We need soft, stretchy shoes in a variety of styles. We need to see shoes for us on all the major websites and stores, alleviating us from having to dig and dig and return items because of course they don't fit. We need sandals with velcro that aren't hideous, soft materials on sneakers, and boots that zip all the way down to make putting them on pulling them off easier.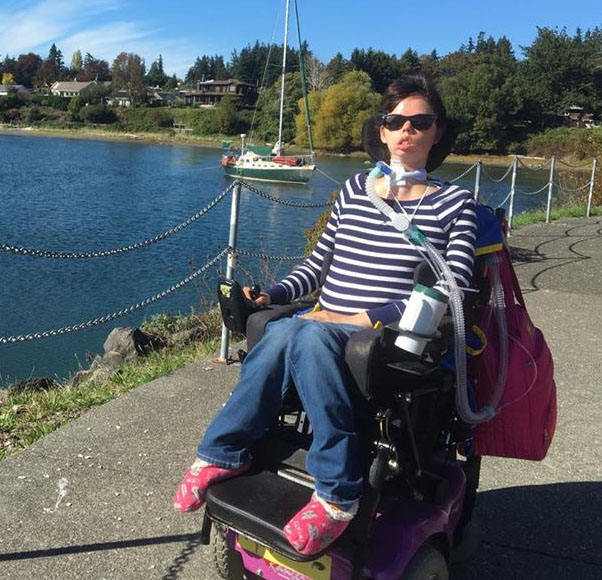 My friend Donna, who also has Muscular Dystrophy, shares her similar shoe woes:
"I've always had a hard time finding shoes that will fit my feet, sometimes having to buy two pairs of the same shoes in different sizes. As my feet continue to change along with my disease, it's become nearly impossible to find any shoes at all; I either can't get my feet into the shoes, or they slide off my feet altogether. In the past couple of years, I've given up and just wear slippers whenever possible."
But we shouldn't have to give up. Finding shoes that work for us shouldn't have to feel like a victory – it should feel normal. Recently, I discovered Hot Chocolate, a shoe brand made of soft fabric, with cute, unique designs for adults and children – they're pictured in the header image. I was ecstatic to find how easy they were to get on, and they look adorable; they're a little pricey for what you get, but I tend to keep shoes around for a long time, so it was worth it. These triumphs in inclusive design must be the norm.
Shoe shopping is a lot like going to the movies for disabled people; when we see an actual disabled person on screen, we are surprised and overjoyed for even just that small recognition that we exist. When we find shoes that fit us, it's that same feeling of inclusivity. I want society to recognize us all the time, though. I want representation to be mundane. I want shoes for crips in all shapes and sizes and patterns and styles.
So how about you? Do you struggle to find shoes? What are your access needs? Let me know in the comments!